Younger Insurance was founded in 2018 and has since helped over a thousand of Hagerstown area residents with the personal and commercial insurance needs. Our number one goal is to service our customers and help them secure the coverage they need, at a price that works for their budget. We like to keep it simple for you, our customers. We do what we say we are going to do, when we say we are going to do it. Insurance doesn't have to be complicated, let us show you how we make it easy.
Unlike a captive, or direct insurance company who only offers their own proprietary products, our agency is 100% independent of any one company. Many insurance consumers don't fully understand just how important that really is. When it comes to something as important as insurance, it's imperative that you work with an agency who has an in-depth knowledge of multiple insurance products, companies, and guidelines — not just one.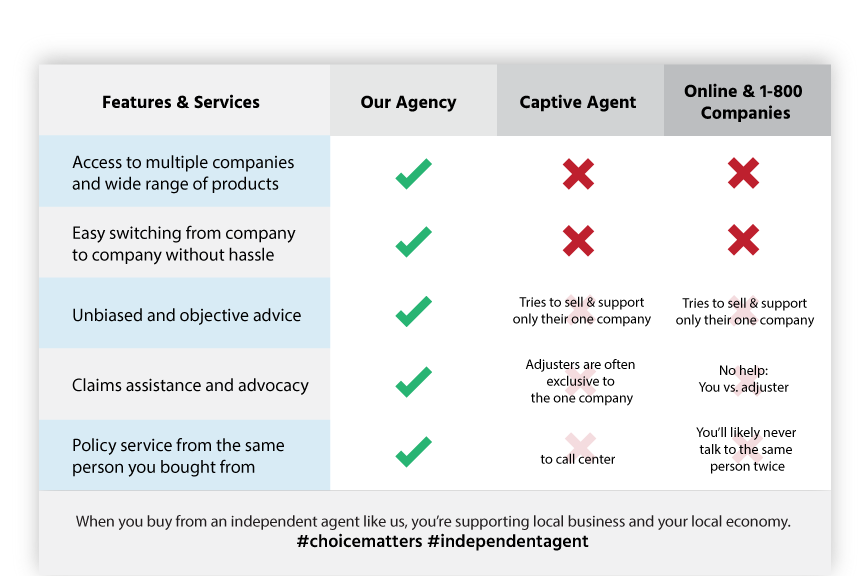 At the end of the day, what separates one agent from another, is their ability to proactively service their policy holders, and their knowledge of the insurance industry, products, and different situations that may present themselves to their clients.